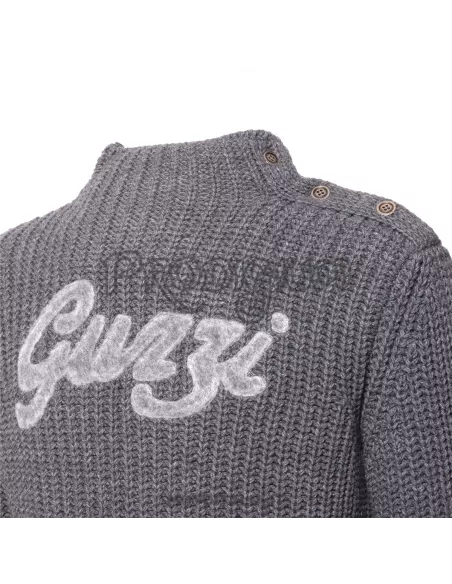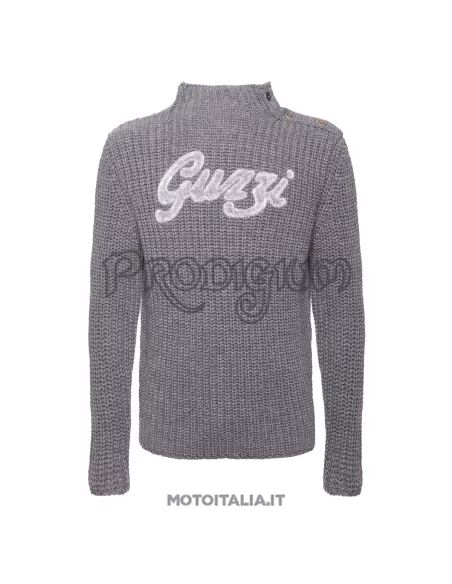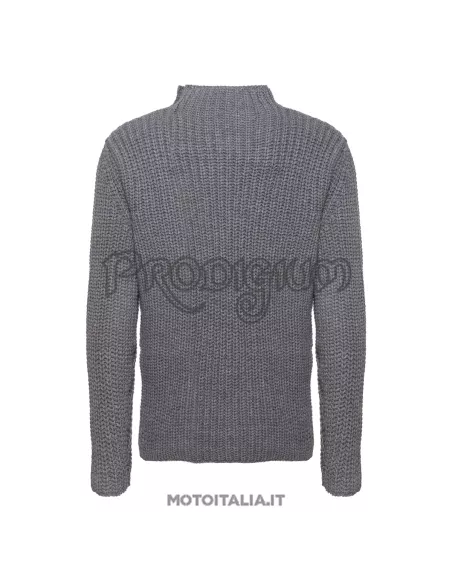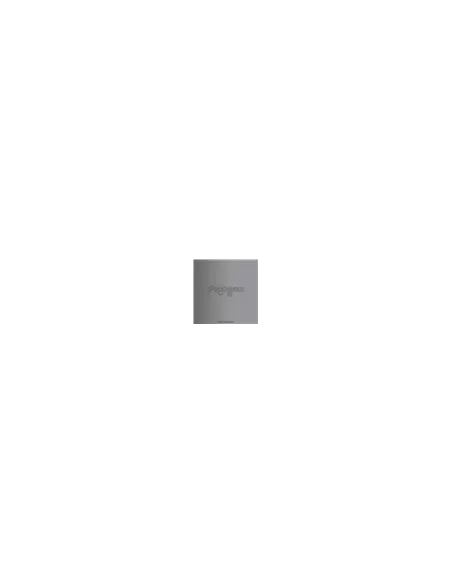 This sweater is an authentic reproduction of clothing Moto Guzzi of the early '20s. The casual yet classic look in gray makes a garment easy to match. A mix of merino wool and acrylic allows you to keep warm; Guzzi logo patch on the chest and a line of buttons on the left shoulder enrich the design with a nice contrast between materials and a particular asymmetric effect. Material: 50% merino wool and 50% acrylic.
Caratteristiche Materiale

Lana/Acrilico

Collezione

Moto Guzzi

La tua moto

Moto Guzzi

Sezione

Uomo

Tessuto

Misto lana
Due righe sulla mitica Moto Guzzi
Il 15 marzo 1921 viene costituita a Genova, nello studio del notaio Paolo Cassanello in Corso Aurelio Saffi la "Società Anonima Moto Guzzi", avente per oggetto "La fabbricazione e la vendita di motociclette e ogni altra attività attinente o collegata all'industria metalmeccanica". Soci dell'impresa sono Emanuele Vittorio Parodi, noto armatore genovese, il figlio Giorgio e l'amico Carlo Guzzi, suo ex commilitone nella Regia Aviazione insieme all'amico Giovanni Ravelli, aviatore come lo stesso Parodi, deceduto l'11 agosto 1919 durante un volo di collaudo. Alla sua memoria si deve l'introduzione dell'Aquila ad ali spiegate nel logo Moto Guzzi.